From birth, children learn new skills at a dizzying rate and confidence is a skill that is developed from showing improvement in activities.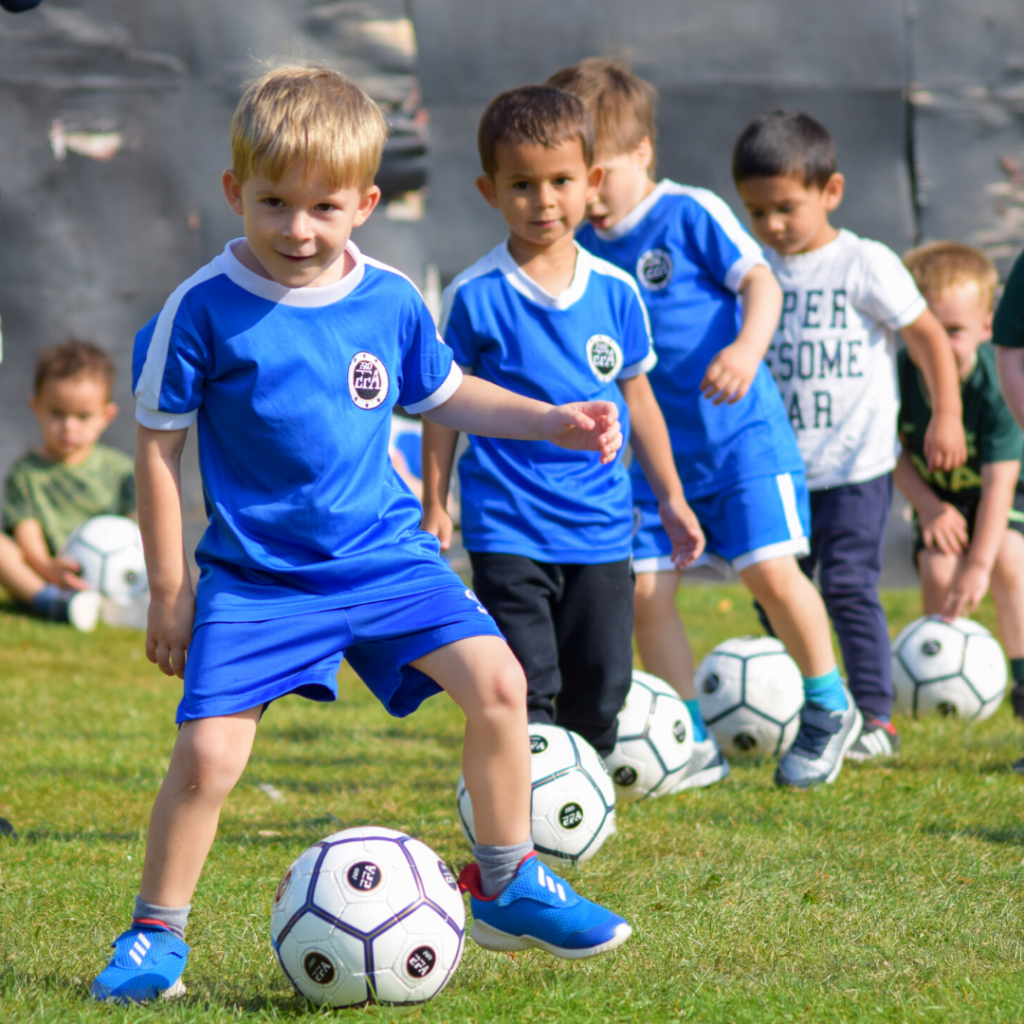 Good habits are best started early. A child at age 4 is instinctively active – develop this instinct. But most importantly, make sure that it is in an environment that allows them to thrive – whether that be with you in a park or in a structured set-up.
When starting at Pro Elite Football Academy, most of the little ones in the class are flying around the room with such confidence. They follow instructions, they lead demonstrations on their own and they rarely look up to even check if their parents are still there. But how? I found myself pondering this point when thinking about the little ones on their "first day at football", where they are sat on the side, observing and not moving a muscle.
Monitoring these behaviours, I noticed that at first, the children are apprehensive. A new environment, new faces and a skill that hadn't been practised before. Their "confidence" in performing these activities is low, but only because it was something that hadn't been done before.
I thought back to my experiences in similar situations, i.e the first day at school, or the first day at work or even the first day at the gym.
All of these days were met with apprehension on my side, but for no real reason for there to be. Obviously, it is easier for me to understand that as an adult.
However, after a few sessions, these same apprehensive little superstars start to shine. Once they understand the routines, have developed their football skills a little more and can do all of the things that the coach is asking them to do, they turn in to different children.
Then comes the big test, can that same little one lead a demonstration on their own infront of the whole class?
The answer: 100% yes.
And watch them shine.
The confidence developed internally from being able to accomplish something so huge stays with them for the whole week, and for the weeks ahead.
They start to walk into school or nursery with a swagger. They start showing off.
When you next see a child running around with a whole heap of confidence, Pro Elite probably have something to do with it.