Improve your game, the Futsal way
Futsal Classes in North London
Futsal is effectively football reduced down to a smaller scale, played on a hard court, with two teams of five players and a smaller, harder, low-bounce ball; but it is proven to be an exceptionally useful tool for developing footballers. Our qualified coaches will improve you as players, teaching you the details needed to make you better Futsal players and in turn, improving you as footballers.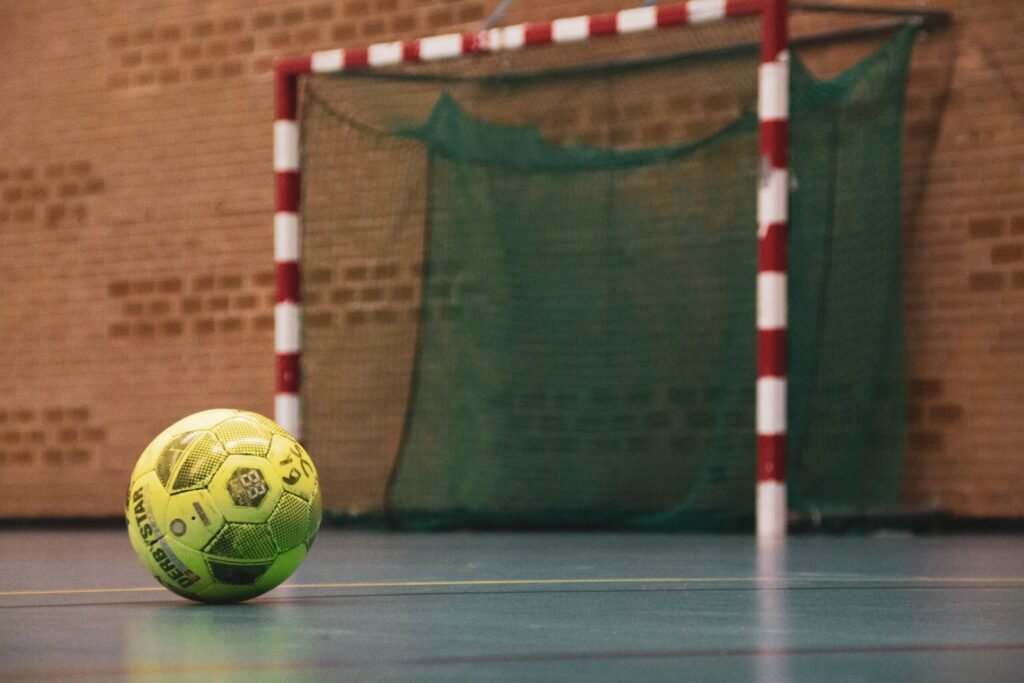 What makes Futsal so Valuable?
With on average 3 times more touches of the ball in a traditional Futsal Game as opposed to a traditional Football Match, the compressed space means that you will have to develop the following key areas, quicker:
Smaller areas and faster-paced games will call for quicker decision making. A sense for performing in tighter spaces will make it easier for you when you step out on to a football pitch.
Core skills are developed during Futsal training and matches. Players are forced to receive the ball under constant pressure and are encouraged to take opponents on 1v1. The heavier ball is also a key factor as it allows you to control the ball easier and develops a better weight of pass.
As the pitches are more compact, players are rewarded with skills that allow them to protect the ball with their bodies. The games are also faster-paced, with the ball in-play for longer periods of time meaning that Futsal players will play at a higher intensity level than they would normally do on a football pitch.
Please use our Online Booking engine below. If you have any technical issues, please feel free to
contact us. 
[iframe src="https://proelitefootballacademy-club.class4kids.co.uk/venue/3/edmonton-county-powerleague" width="100%" height="550"]