Football Classes in Southgate
Our free taster classes are also a great way for you to meet us and our fantastic team of coaches, whilst allowing your little one to settle in and enjoy a pressure-free environment. Book your FREE football session for kids in Southgate today, perfect for parents also visiting from Winchmore Hill, Barnet, Cockfosters, Enfield.
Please use our Online Booking engine below. If you have any technical issues, please feel free to contact us.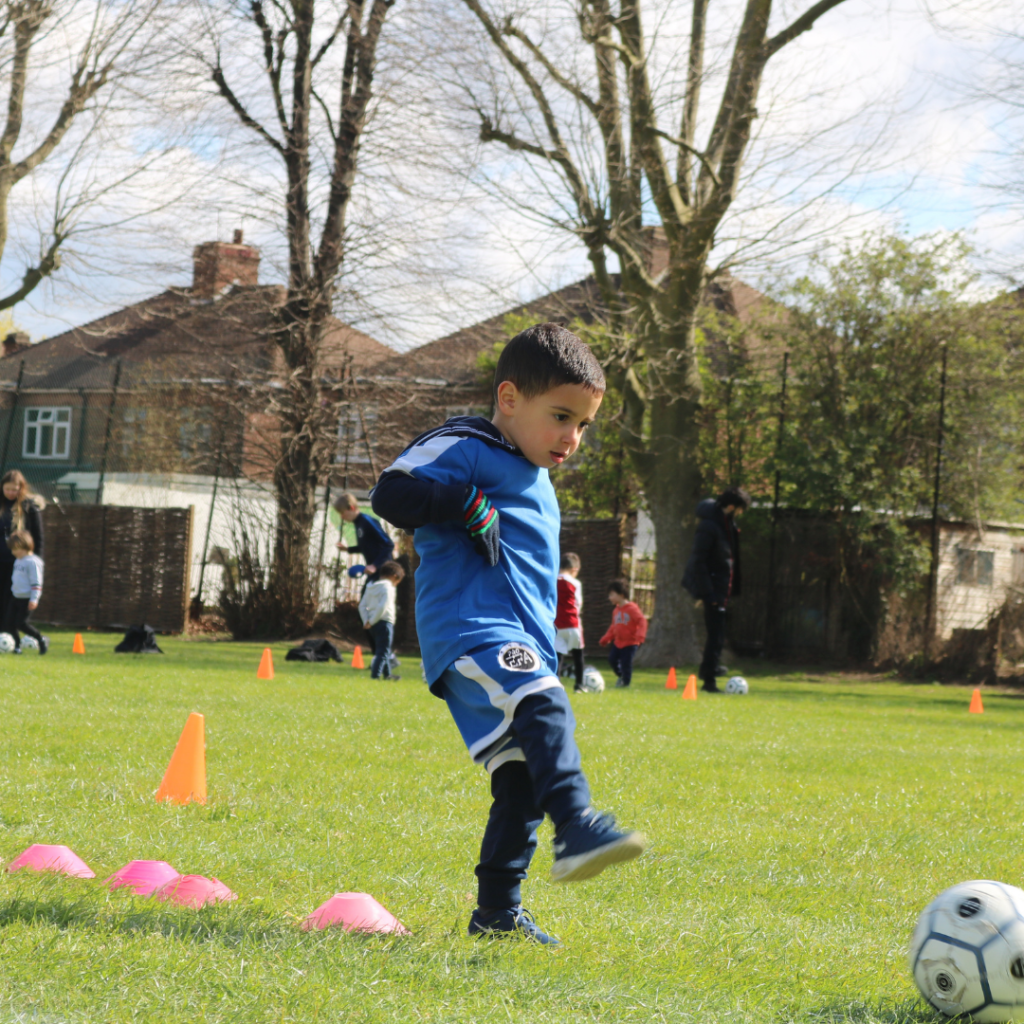 In this class, toddlers develop their social skills and confidence whilst getting used to how to kick the ball with confidence.
Children are introduced to the basics of football (dribbling, striking, goal scoring etc.) in a play-oriented yet structured format, using child-friendly but realistic football equipment. Each child is given the opportunity to work within their ability level but taught in a group environment.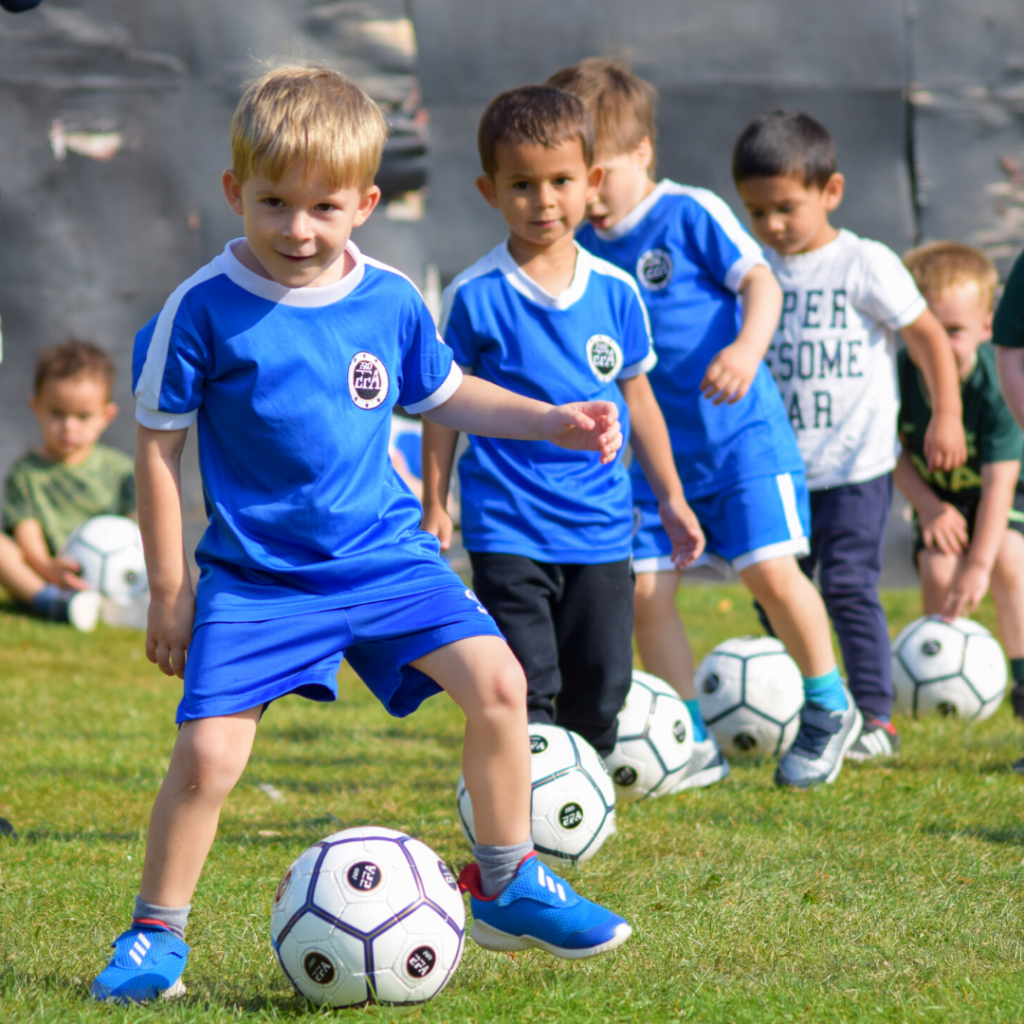 This class is the perfect mix of fun & football, allowing your little superstars the time and space to learn new skills and see their confidence soar.
Play is the motivator and promotes continued and repeated practice. This disguised learning in itself is a powerful tool, however we believe in not only teaching the children how to perform the skills, but also to understand why and where to use the skill in the real world.
In this class, the children will bring together all the skills learnt and introduces them into real football matches. Children continue to develop the social and cognitive skills as well as honing their football skills, putting them to use at the end of each session.
Superstars are taught their core skills, following a 6 week coaching programme. Players will learn how to manipulate the football and be comfortable playing under pressure from other players. The 5-7 class starts to introduce 2v2 + 3v3 play, so that players can learn how to play with others on their team. There is also an option to play in pressure-free competitive gams in our internal league.